No one wants to end up as a defendant in a criminal court. It's one of the scariest events that can happen to you. For the majority of people, it never happens. However, consider that you could become a criminal defendant due to any the following:
Pass a bad check, innocently and with no intent to defraud, and you can be arrested and charged with Larceny By Check.
Drive carelessly, while talking on a cell phone or for any other common reason, and you can be arrested and charged with Reckless Operation of a Motor Vehicle or Driving To Endanger.
Engage in a heated argument with a neighbor, store clerk or any other person, and if any bodily contact is involved, you can be charged with assault and/or battery.
Offer a well-meaning compliment or touch a member of the opposite sex who happens to take offense easily, and you can be charged with sexual assault (an entirely different offense from civil sexual harassment in the workplace).
If you drive and are stopped by a police officer who smells alcohol on your breath, you will likely be arrested and charged with Driving Under the Influence (DUI/OUI).
If you drive and you have taken an antihistamine or other cold/allergy medication, you could be charged with Driving Under the Influence of Drugs.
**Please note, the above list includes just some of the crimes you may be charged with by the Commonwealth of Massachusetts**
You do not have to be a hardened criminal or an evil person to end up charged with a crime. Being charged with a criminal offense is often something most people think "would never happen to me." And hopefully, it won't. But if and when it does, you need the experience and expertise of a relentless criminal defense attorney. Criminal defense is one-half of what Attorney Victor specializes in.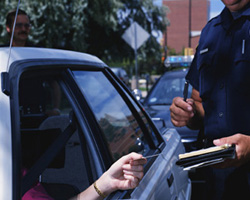 Some people might ask: "What do personal injury law and criminal defense have in common?" The answer: A great deal and a lot more than you might think. These two practice areas share much in common: They both involve clients who have been deeply upset by a traumatizing event and they both involve clients who are up against powerful adversaries: Criminal defendants face the power of state prosecutors and police departments seeking to punish them – even jail them - for charges they may be not guilty of. The victim of an injury faces powerful insurance companies who do everything they can to deny the victim's needs to be fairly compensated for their injuries. Both of these legal adversaries are very powerful, and both are very persistent in winning their cases.
Each of these areas of legal practice requires a very similar type of attorney: One who is relentless in the pursuit of his clients' interests; one who knows when to be aggressive; and knows when to negotiate. Attorney Victor has handled many different types of criminal defense cases. He knows how to locate and exploit the weaknesses in the police report and the District Attorney's case. Attorney Victor is relentless in his defense of his clients accused of criminal offenses.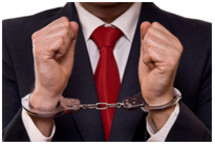 "Experience Matters"