PERSONAL INJURIES

Insurance companies and insurance adjusters are not on your side. Even though you may have paid the insurance company hundreds, if not, thousands of dollars over the years, their job is to pay you nothing or as little as possible for your claim.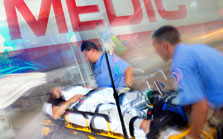 If you are in an accident in Massachusetts, it is important that you meet with a personal injury attorney as soon as possible. Often, with the best of intentions, injured people do something that can forever interfere with their ability to recover full compensation for their injuries. Scott B. Victor, Esq. will guide you through the process of getting a fair reasonable settlement from the insurance companies.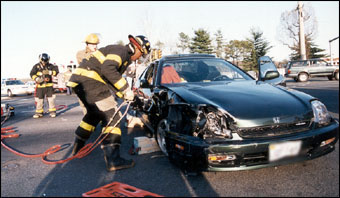 Attorney Victor handles motor vehicle accidents, wrongful death claims, auto collisions, crashes and wrecks involving cars, trucks, semi-trucks, motorcycles, boats, bicycles, pedestrians, hit and run accidents, roll-over accidents and drunk driving accidents.
The office also handles alcohol and drug-related crashes, premises liability claims (slip and falls), construction site accidents, slip and fall accidents, trip and fall injuries, pedestrian accidents, dog bites, animal bites, inadequate or negligent security, boating accidents, swimming pool accidents, carnival and amusement park accidents, recreational injuries, workplace accidents, construction site accidents, falls, burns, toxic chemical exposure, defective machinery, defective tools, fires and explosions.

Many injured people in Massachusetts do not know that they have a right to be reimbursed for medical expenses, medicine, hospital care, therapy, pain and suffering, lost wages, loss of future earnings, lost services and care from a spouse or child, lost or damaged property, and permanent injury. Attorney Victor understands Massachusetts personal injury law and can get you what you deserve. Our office offers a free initial consultation and handles all of our personal injury cases on a contingent fee basis, which means that we get compensated only from the money that we recover for you.
"Experience Matters"
If you have further personal injury related questions - click here.